 Wave Rock and Hippos Yawn
Wave Rock, near the Wheatbelt town of Hyden, is one of Australia's most recognisable landforms. 
Rising 15 metres from the ground and more than 100 metres long, Wave Rock looks like a giant surf wave of multicoloured granite about to crash onto the bush below.
It's believed this amazing formation was more than 2,700 million years in the making.
Take a bush walk around the rock to see native flowers and birds. Wave Rock also plays host to a popular music festival each year in spring.
Wave Rock located 340 kilometres south-east of Perth, a four hour drive through picturesque farmland. You can drive yourself following the the Pathways to Wave Rock self drive trail, or there are many day trip coach tours from Perth.
In the spring, you will find many orchids and other flowers growing around the base in the Sheoak trees.
Hippo's Yawn consists of an unusually shaped granite tor that was formerly part of the larger outcrop. This is the second most visited site in Hyden. It is connected to Wave Rock and the car park by a loop walking track, approx 1 km long. Vehicle access is also provided.
There are toilets and rubbish bins situated at the entrance to Wave Rock.
Information
Cost
$12 per vehicle (to be paid at the entrance to Wave Rock to the Shire of Kondinin) once you are in the reserve, payment can be paid at the meter or kiosk.
Hours
Accessible all year.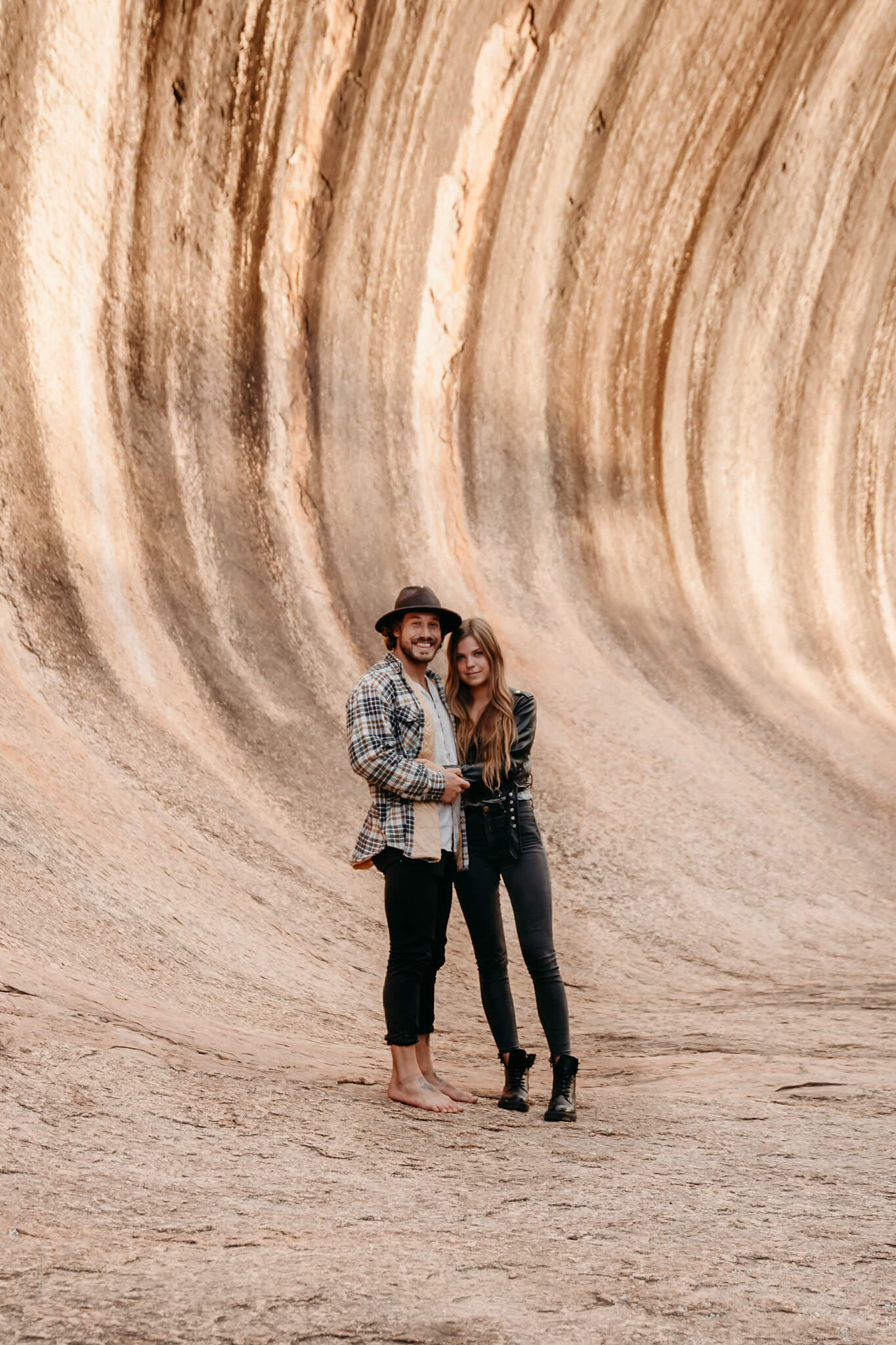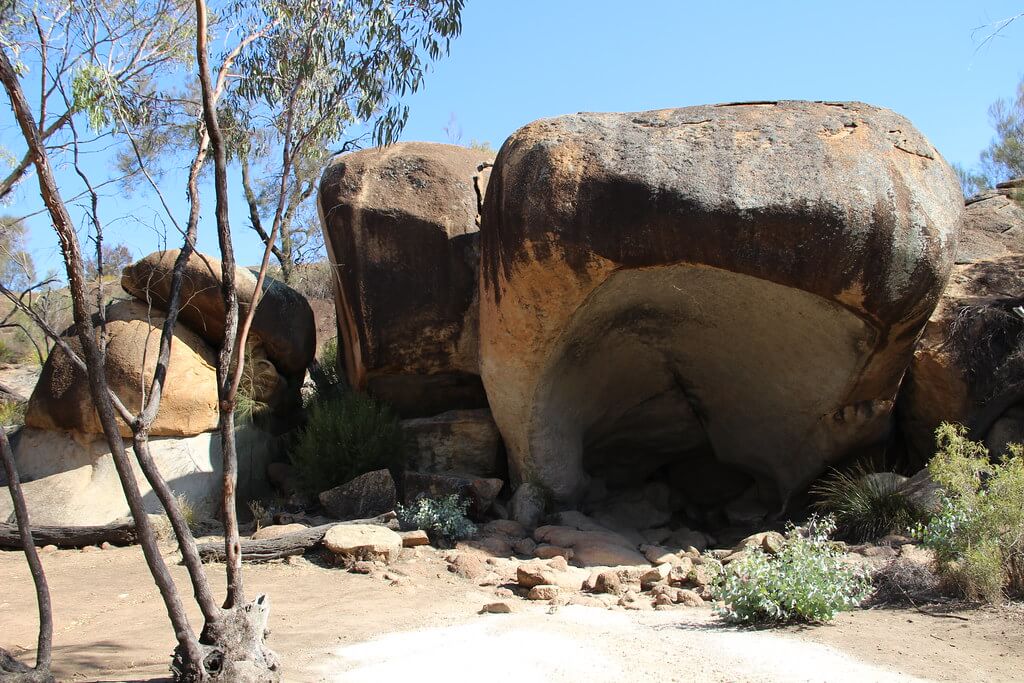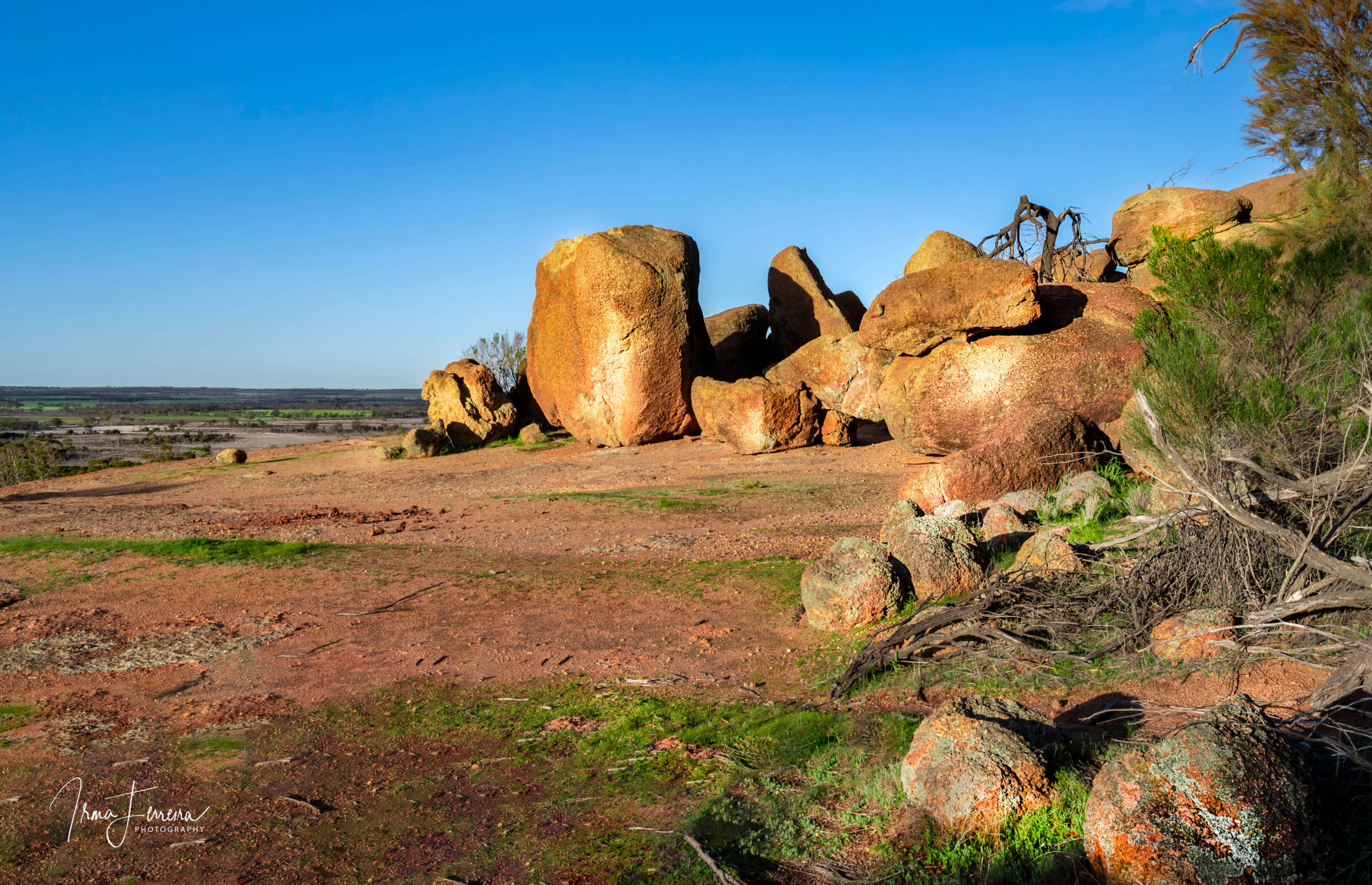 Attractions
Wave Rock & Hippos Yawn
Wildlife Park
Mulka's Cave
Wildflowers
Lake Magic
Salt Pool
The Lace Place
The Minature Soldier Museum
Pioneer Town History Museum
Hyden Street Scape Art
Stargazing Lounge
Events at Wave Rock
Accommodation
Hotel
Resort
Caravan Park
Camping
Backpackers
Tours and Trails
Walk Circut
The Rock Walk
Hyden Rock Walk
Hippos Yawn Loop
The Breakers Walk
Walk Trails and Guided Tours
Indigenous Tours
Information
About
Contact 
Acknowledgements
Getting to Wave Rock
Plan your visit
Travel Advice
Hire Car
Coach Tours
Flight Tours
Eat & Drink
Bar & Bistro 
Cafe
Sandalwood Restaurant
Gimlet Restaurant
Bush Bakehouse
Hyden Road House / Travel Stop
Wave Rock Hotel
2 Lynch St, Hyden WA 6359
Phone: +61 8 9880 5052
Fax: +61 8 9880 5041
Email: [email protected]
Wave Rock Caravan Park & Resort
1 Wave Rock Rd, Hyden WA 6359
Phone: +61 8 9880 5022
Fax: 08 9880 5018
Email: [email protected]